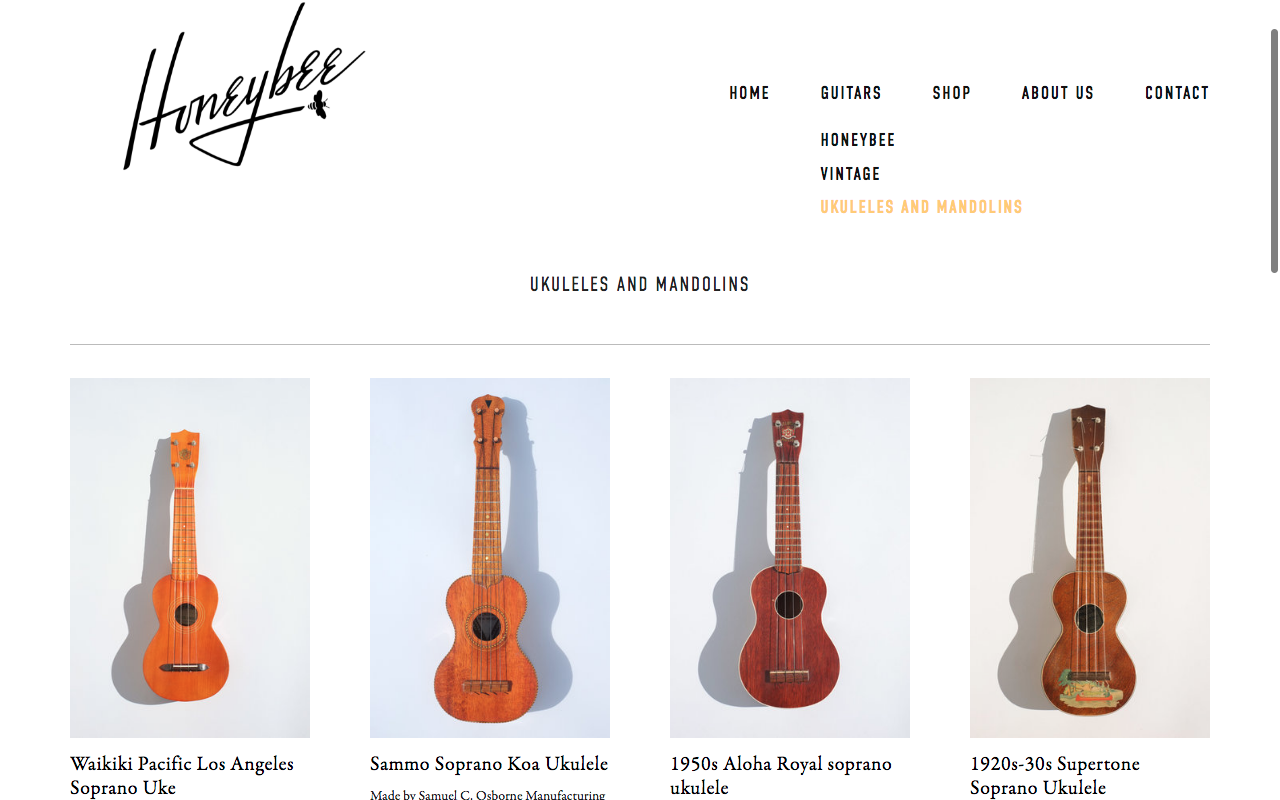 Honeybee Guitars
Honeybee's archtop model guitars are sleek, made by hand and influenced by midcentury design. The wordmark draws inspiration from chrome car logos of the same time period. I worked directly with San Francisco luthier/musician/collector/beekeeper Kevin Patchett on this logo for the brand.
The logo appears on Honeybee's headstocks, labeling, social media, t-shirts, and even the packaging for their 2 varieties of raw honey.
I also photographed their archive of 100+ gorgeous vintage and custom instruments, and created an e-comm site for the business which serves as both a shop and an archive for their extensive collection. This is an extensive, ongoing endeavor!